VISION
The Sullivan community will support students to master academic standards by giving them the tools to critically think, set goals and achieve at least a 3.0 GPA. The Sullivan community will teach and support students and staff to use social emotional learning competencies (Grad at Grad) and restorative practices necessary to succeed in high school, college, & career. The Sullivan community will support students in developing a post­secondary plan that they are proud of and can implement when they graduate from Sullivan High School.
WE BELIEVE
ALL students have the right to equitable education in a safe, respectful and nurturing environment. 

We believe that counselors have a duty to provide ALL students with support in academic, social-emotional, and post-secondary domains through data-driven, developmentally appropriate and culturally-relevant interventions.

The American School Counselor Association ethical standards should guide the work of school counselors.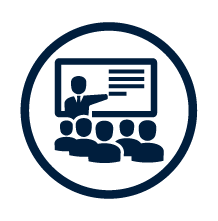 Raise Attendance Rate
At the end of the 19/20 school year, The Sullivan counselors will have supported the school in raising our overall attendance rate from 87% to 90% by supporting students in their social/emotional needs, academic needs, and post­secondary plans. We will lead and support the Behavior Health Team, the Grade Level Teams, and complete weekly check­-ins with the attendance dean. College Readiness Dropout Prevention Mentoring Attendance.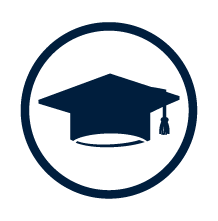 Create Postsecondary Plan
Before graduation, counselor will assist all graduating senior students in creating a solidified postsecondary plan. This will be completed through college readiness activities, 100% FAFSA completion for eligible students, ILP completion in Naviance and tier 1 supports in senior seminar classes.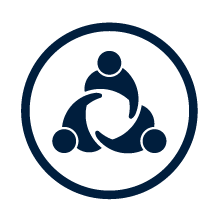 Acheive 3.0 Avg GPA
At the completion of school year 2019/2020, school counselors will support Sullivan students in achieving a 3.0 average GPA. We will accomplish this by serving on Grade Level and Behavioral Health Teams, working through the MTSS system, and providing weekly academic check-ins to all students.
COLLEGE & CAREER EVENTS
The Counseling Team works with Sullivan partners and Universities to put on events which help prep students for career opportunities and expose them to colleges. The following events are examples of what Sullivan students have experienced in the past.  Similar events will be produced each school year.
College & University Visits
University of Chicago

Loyola University

University of Wisconsin Parkside

University of Illinois

Northeastern University

The Carpenter's Apprentice Union
FAFSA / Postsecondary Night
Decision Day
Senior Day of Action (Hosted by Umoja & Youth Job Center) - This day includes mock interview practice with business people in the community, an alumni panel, a community building circle and a workshop on creating a 30 Second Pitch
ACCOMPLISHMENTS
The Counseling Team walks along side our students to guide them through the college preparation and application process. Thanks to our awesome team and students, Sullivan Students have been awarded the scholarships listed below.
Full Tuition Scholarships Received

University of Illinois

Denison University

Arrupe College

National Louis University

City Colleges of Chicago
Additional Scholarships Received
Posse Foundation

Protiviti

Institutional scholarships