Sullivan's
Low Incidence Room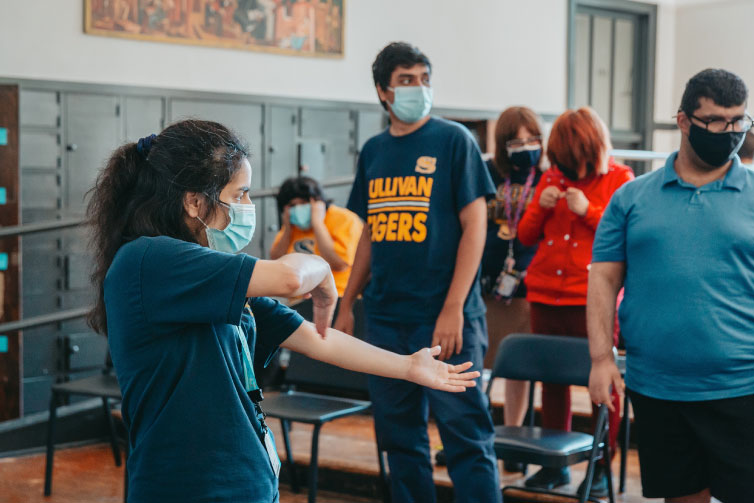 Personalized learning for diverse learners
Sullivan has had a program dedicated to educating students with moderate to significant cognitive disabilities since 2005. The curriculum is focused on teaching core academic and critical functional life skills in individualized and appropriately adapted education plans. Following teacher created goals, students learn skills ranging from making breakfast to managing a coffee cart or running a recycling program. 
Each student is also assigned a specific Chromebook or IPAD that is used to further expand our students tech, reading comprehension, and critical thinking skills. In addition, our program provides numerous inclusion opportunities in all subject areas, an adapted music program, Special Olympics, and a strong social skills component-our student planned holiday parties can't be missed! If you live in the neighborhood, you may also see us walking around or riding on the CTA as part of our community based instruction initiatives.
Crafting a Tailored Space
This special class room was made possible through our partnership with The Rodgers Park Builder's Group. Check out the video that they put together to share the project and all those who were involved.